News Round-Up: The first few things to happen in...
Malova was a doctor in her homeland. She was named Miss Russia and finished in the top 10 in the Miss Universe pageant in 1998. http://www.sfgate.com/cgi-bin/article.cgi?f=/n/a/2012/01/03/national/a091453S85.DTL#ixzz1icJxTqsB A spokesman for the radical art collective Voina on Monday announced that its members had broken into a St. Petersburg police station on New Year's Eve and used...
Deep Fun.
"Real Names" Policies Are an Abuse of Power http://www.zephoria.org/thoughts/archives/2011/08/04/real-names.html Everyone's abuzz with the "nymwars," mostly in response to Google Plus' decision to enforce its "real names" policy. At first, Google Plus went on a deleting spree, killing off accounts that violated its policy. When the community reacted with outrage, Google Plus leaders tried to calm...
8 tags
Bin Laden Killing Does Not Vindicate Afghanistan...
Osama Bin Laden is dead. Liberals are all choked up over seeing frat boys chanting U-S-A in front of Obama's White House. We've made it. Our guy is one tough mother, too. There is also something intoxicating about the warm embrace of mass patriotism, even if it has the spirit of a game of Sunday night beer pong. This is a nation on the lookout for good news, ever eager for that 9/12-like moment of...
The Republican "Path to Prosperity" for America's...
House Budget Committee Chairman Paul Ryan's long-term budget proposal, titled "A Path to Prosperity", released Tuesday, provides a clear picture of the Republican Party's idea of prosperity. By substantially lowering the federal government's expenditures on several programs, Medicare being the most important amongst them, Ryan's plan would decrease spending...
Domicile and the Anchor Baby Red Herring
In a striking article in yesterday's New York Times, Jennifer Medina described a bust of a 'maternity tourism' operation in Southern California. In exchange for compensation on the order of tens of thousand of dollars, a business provided lodging and medical care to pregnant Chinese women wishing to deliver their babies in the United States. Medina speculates that these women hoped to acquire...
6 tags
Right-wing double-speak: love public transit, hate...
I'm in my hometown of Washington, DC this weekend and was shocked to see this ad on the Metro: it calls for cutting public spending while simultaneously hoping for better public transit. "Cutting your commute time is wishful thinking. Cutting government spending shouldn't be." Right there in the subway station. Metro is often covered with strangely inside-the-Beltway ads, perhaps most...
1 tag
A calculated hypocrisy?
One strange (and strangely undiscussed) disconnect in the current Libya impasse is the fact that the U.N. resolution against Qaddafi came about only with the support of the same Gulf countries that continue to brutally crackdown on their own democracy movements. It certainly makes for bizarre news coverage. Earlier today one could open the newspaper and see a headline announcing the U.N. military...
6 tags
It was your fault
In a few cases, one can infer causality from an observational study. Dahl and Moretti (2003) report from U.S. census records that parents of a single girl are 5% more likely to divorce than parents of a single boy. The gap widens for larger families of girls and boys, respectively, and is even wider in several other countries. In many observational studies we can suggest a lurking variable that...
7 tags
Love at the LRB
This could be a regular feature on the blog: PERSONALS All box number replies should be addressed to the relevant box number and sent to: London Review of Books 28 Little Russell Street, London WC1A 2HN, UK We advise respondents to take due precautions when answering personal ads. So ouroboros has finally caught up with these ads. Not so me, M, 37, whom you'll still find chewing...
5 tags
Free Speech and Corporate Cash
As readers no doubt know, the Supreme Court's ruling in favor of Citizens United struck down limitations on corporate campaign contributions as an infringement on corporations' rights to free speech, thereby further deregulating those auctions that we call elections. The usual objection from liberal critics is that corporations' legal status as persons is a ludicrous legal...
5 tags
Conservatives laid low by "CPAC plague!"
According to right-wing people who use Twitter, many right-wing people were stricken with a "CPAC plague" (#CPACplague) at last week's conference. Representatives of the liberal media such as your correspondent were apparently immune from this affliction, like some modern-day Passover miracle with an ACLU membership card filling in for the lamb's blood. Parents Television...
14 tags
CPAC Day 3: Far Right--I'm Out!
The journalistic crowd dwindled yesterday, which I find unconscionable. It was the day they rolled out all the fire breathers. I didn't hear anyone (except Ron Paul) talk about Egypt. Oh, except David Horowitz, who is accusing CPAC itself of being infiltrated by the Muslim Brotherhood. Yes, you read that correctly. Anti-lower Manhattan mosque leader Pamela Geller is boycotting the conference...
23 tags
CPAC Day 2: Far Right, Deep In
So many people are giving out so many beer cozies, especially the candidates for president that I have never heard of before—you know who you are. Note to the left: more beer cozies. There were some things I wanted to say about Michelle Bachmann yesterday morning. But I'd rather describe the music that was playing before she took the stage. It started with "Pump the Jams" and then, to be...
11 tags
CPAC Day One: Far Right, Far Out
I already posted about this amazing interaction I observed: a conservative Jewish man gave me this "Obama and the War Against the Jews" book, and then three minutes later he got into an argument with two old-time straight-up-bigot-style conservatives who said, "Jews are the most oppressive people ever" and other ethno-religiously disparaging remarks. The right-wing pro-Israel guy then threatened...
2 tags
Pew Hispanic Center's 2010 Report on Unauthorized...
The Pew Hispanic Center's recently released report on unauthorized immigration provides a nice starting point for considering the nature of this phenomenon in the contemporary United States. The report estimates that there were 11.2 million unauthorized immigrants living in the U.S. in March 2010. This number was basically stable between 2009 and 2010, but represents a major drop since the...
6 tags
Letter from the archives
After randomly coming across a 20-year-old letter exchange* between Christian Broadcasting Network holy-mogul Pat Robertson and Anti-Defamation League director Abraham H. Foxman, I did a little Googling on the extent of their epistolary history. And my oh my — somebody ought to write an erotic thriller about these two! (For the record, "erotic thriller" is an actual genre on Netflix,...
4 tags
Education: the state of science without thinking.
This is an interesting Times article about the decline of science fairs. While Obama is touting science fairs and science education (watch out for the Chinese!), the school "reform" policies he supports are making it harder and harder to find time for "creative, independent exploration." "One obvious reason for flagging interest in science fairs is competing demands for high school...
1 tag
6 tags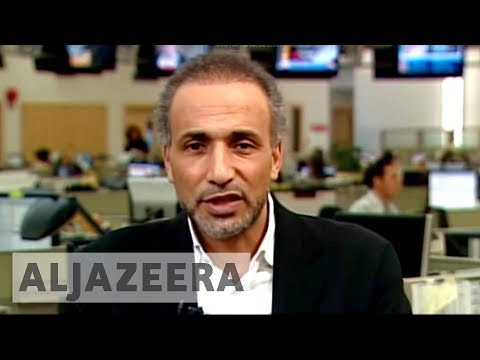 3 tags
Now that
Jeu de motifs s'appuyant sur la grille d'un journal. Animation libre aux multiples champs d'évocations. © http://www.benbenworld.com
14 tags
5 tags
Thomas Friedman Rebellion Against English Language...
Thomas Friedman—New York Times columnist, mega-mansion owner and best-selling author of books about how far-out globalization is—may not be Jay-Z. But boy does he have a way of juicing the creative energies of our dear English language: "B.E., Before Egypt. A.E., After Egypt" is the most recent offering. History marches on, but never before Friedman has come up with a...
6 tags
NYTimes Throws Julian Assange Under the Bus,...
The New York Times's executive editor Bill Keller tried to pull off something of a trifecta in his piece for the Sunday Magazine this week, attempting to simultaneously discredit Julian Assange as a dangerous and deluded egomaniac, portray himself as a courageous journalist speaking truth to power, and sell his readers an e-book consisting entirely of materials freely available online,...
2 tags
Russia adopts color-coded terror alerts.
Russia will follow the U.S. and introduce an incompressible and confusion-sowing color coded terror alert system: "Under intense pressure to ratchet up security measures after the terrorist attack Monday at the airport here, Russian lawmakers on Friday fast-tracked the introduction of a color-coded alert system similar to the one adopted by the United States after the Sept. 11...
Middle East spreads democracy to itself.
Iran-Contra felon and neoconservative Elliott Abrams, formerly a deputy national security adviser to Bush II and now a senior fellow for Middle Eastern studies at the Council on Foreign Relations, makes the incredible claim in a WaPo editorial that because George Bush had the audacity to state that Arabs are capable of forming democracies (e.g.: "Are the peoples of the Middle East somehow...